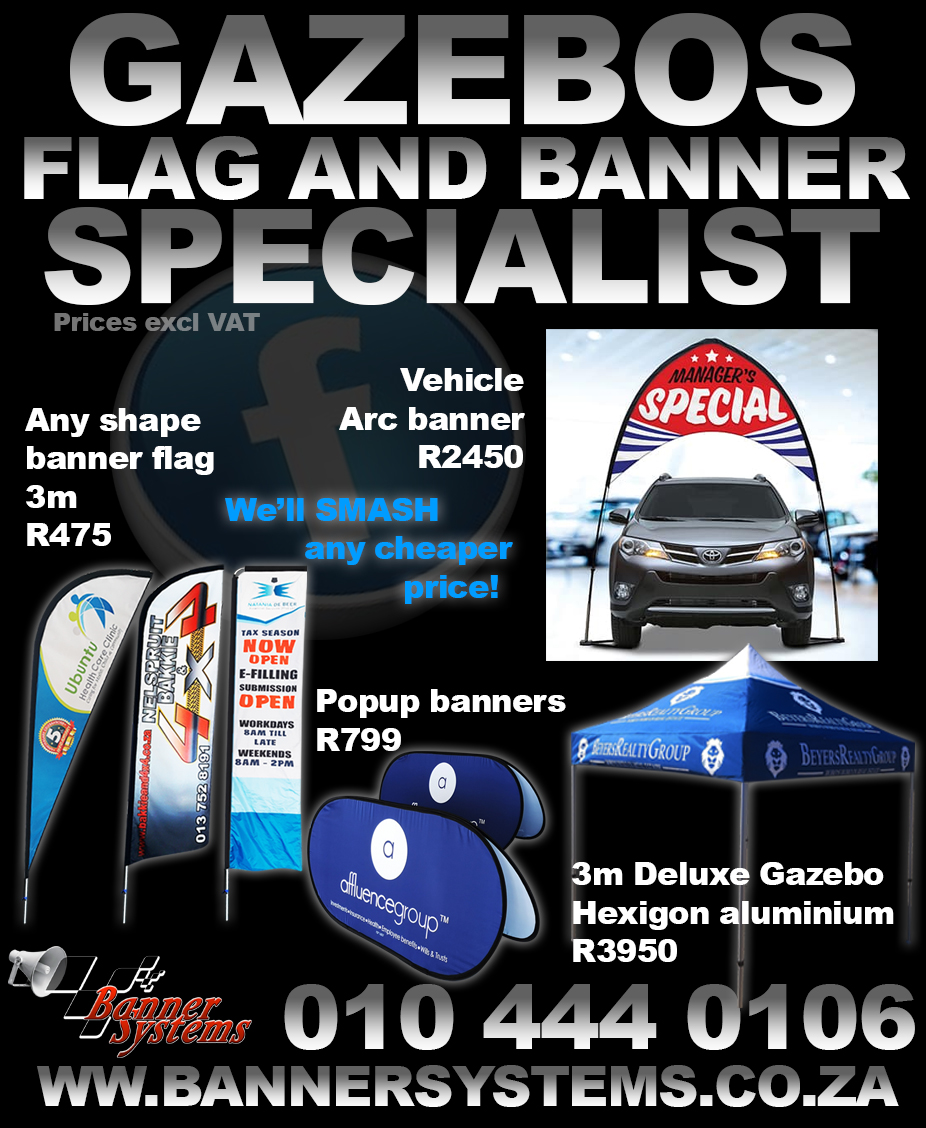 Africa's largest Flag and Banner display printer of branded gazebos and systems manufacturer!
We also manufacture flags and banners, branded gazebos, gazebo packages, sharkfin banners, feather banners, telescopic banners, popup banners, sublimation printing, advertising material, teardrop banners.
BannerSystems (PTY)Ltd is a leading indoor and outdoor adverting material supplier that specializes in Flags, banners and branded gazebos.
No order too small or too large for us to handle, thus you can rest assured that your advertising display products will be ready in time and finished with perfection. Contact us for all you branded flags and banners and gazebo needs today.
Below are some of the bulk orders of flags and banners and and branded gazebos that we have completed and delivered in record time.
We are so confidant that our service and price is better than our competitor's (yet we offer international quality flags and banners and branded gazebos) that we are even prepared to show our opposition here...

Click for Outdoor Flags and Banners prices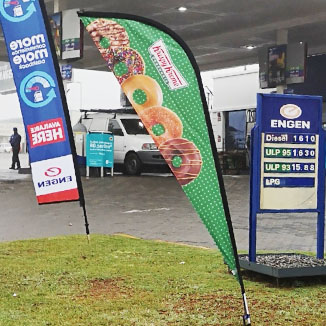 Just flags and banners
Buy all your promotional and brand activation flag and banner displays direct from us and not only save but also know that you have the backup of the manufacturer.

Flags and banners
Branding and display specialist
Budget banners and budget branding that will rock your brand
Rated best Branding co in South Africa
Buy all your flags and banners display untis direct and save with Banner Systems (Pty) ltd.