Budget Flags and Banners for Africa
Africa's largest Flag and Banner display printer and systems manufacturer! We now sell direct!
Here are some of the bulk orders completed and delivered in record time.
Click for Outdoor Flags and Banners prices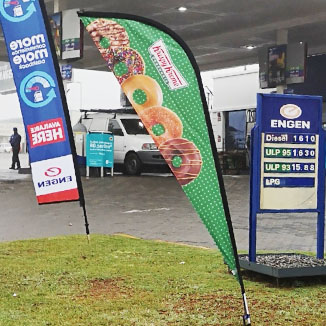 Just flags and banners
Buy all your promotional and brand activation flag and banner displays direct from us and not only save but also know that you have the backup of the manufacturer.

Flags and banners
Branding and display specialist
Budget banners and budget branding that will rock your brand
Rated best Branding co in South Africa
Buy all your flags and banners display untis direct and save with Banner Systems (Pty) ltd.